Bright Futures Ahead: Helping Local High School Students Discover Opportunities in Manufacturing
The pandemic brought challenges to all industries in 2020, and we're still seeing the effects of this monumental event at the end of 2021. These effects have directly impacted the manufacturing sector in particular. According to a study, COVID-19 undid over a decade of job gains in the industry, wiping out more than 1.4 million positions.
Beyond the pandemic, this job loss in manufacturing is a multi-faceted problem. Some younger generations of workers have misconceptions about the industry and are unaware of the career opportunities. This factor, compounded with the Baby Boomer generation beginning to retire from their jobs in the manufacturing industry, is presenting a dire need to educate and recruit younger generations.
At General Carbide, we're always looking for good people to join our team and our family. That's why we reached out directly to our local school leaders to have an open discussion about opportunities for their students in our field. On November 10, 2021, local school representatives visited our facilities and heard from our team members directly about what it's like to work for us.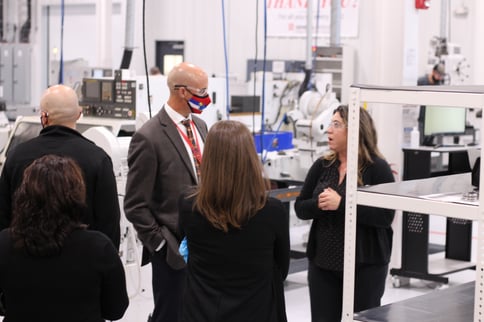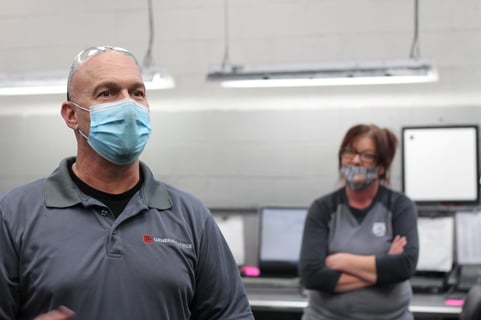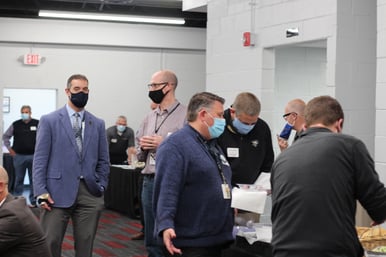 During a networking lunch, members of General Carbide's team discussed the day-to-day atmosphere, responsibilities and processes of working in our facilities. They also conveyed to our visitors the modern nature of the work completed here. Manufacturing jobs, which were once seen as manual or low-tech occupations, are now on the cutting edge of technology with CNC and CAD/CAM programming and engineering.
Following the networking lunch, individuals were separated into smaller groups to take a tour of all four of our facilities. During this tour, our visitors were able to explore all areas of each of our plants. Plant 4, our new 50,000 square-foot production facility, which we purchased and renovated over the past year, is a state-of-the-art facility that contains 120 pieces of equipment, including:
Grinders
Lathes
EDM Machines
Inspection Systems
Brazing Station
With the addition of this facility, we've created positions in both management and production, including machinists, supervisors and managers. Plant 4 also houses our administrative offices and is located in the Greensburg-Hempfield Industrial Park along with our other plants. This investment demonstrates our optimism at a time when many companies have cut back.
"The opening of Plant 4 is a testament to the hard work and dedication of so many team members," says Mona Pappafava-Ray, President & CEO. "This investment is helping us to continuously improve our processes and procedures and allows us to continue providing talented, hard-working people with good-paying U.S. manufacturing jobs. It also enables us to remain a pillar of our community."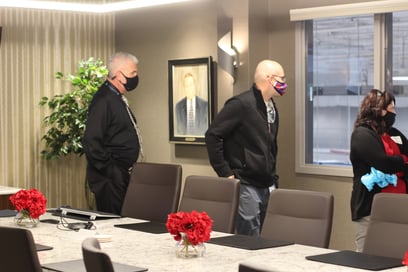 Aside from the tours of the manufacturing facilities, our guests also toured our new cafeterias, meeting spaces, conference rooms, and administrative offices located in Plant 4. One of our goals during the construction of Plant 4 was to create spaces for our employees to have a healthy balance between the production floors, workspaces, and break areas. Plant 4 is equipped with two cafeterias, both of which are stocked with healthy snacks, ample space, and tons of natural light. As we continue to grow, we realize the importance of not only continuing to develop the space where our machining and manufacturing takes place but also where our team members take their breaks and recharge.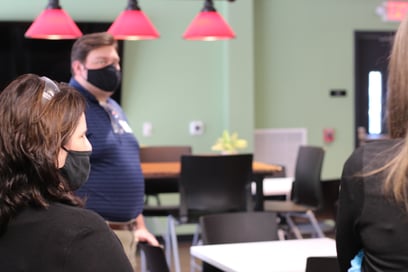 Employment at General Carbide is not limited to just machining operations. We have opportunities in sales, purchasing, maintenance, engineering, and so much more. Our goal at General Carbide is to continuously grow and adapt, and we are always looking for talented, ambitious and motivated individuals.
The good news is, we are willing to completely train prospects -- no previous experience is required to get your foot in the door at General Carbide. During the tour of the facilities, every department from finishing parts to metallurgical expertise stressed their desire to train prospects completely. In fact, some of our current and long-standing employees started with little or no experience in manufacturing or machining at the beginning of their careers. However, they did have a desire to learn and grow within the ranks of our company.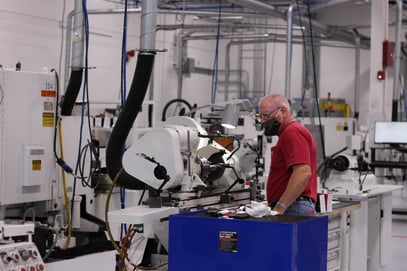 We currently have a number of positions open, but we also want to encourage anyone to submit an application as our needs are continuously changing. We value a wide range of skills related to machine operation and other aspects of production, including:
CNC Mill Operation
Grinding
Horizontal Lathe Operation
Isostatic (ISO) Press Operation
Maintenance
Powder Processing
Tool & Die Production
Vertical Lathe Operation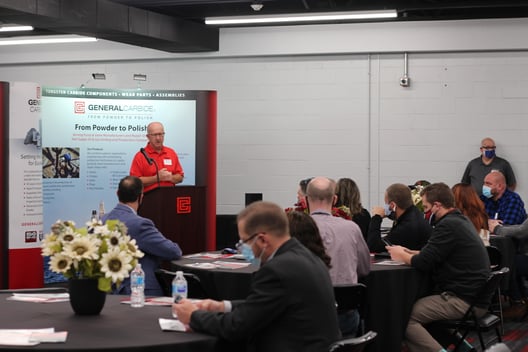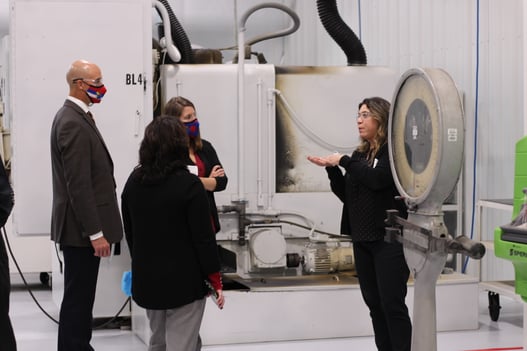 We want to send a huge thank you to all those who visited our facilities last week and took the time to learn more about what we do here at General Carbide. We sincerely appreciate their willingness to work together to provide young adults with new opportunities in manufacturing.
As this industry is facing uncertainty with the economy and job market changing due to external factors, we are hopeful about how we can adapt and grow. We are continually developing and improving our processes, work environment, and so much more. If you or someone you know is interested in a career in manufacturing, visit our Job Listings here, or contact us with any questions by clicking the button below: